FILM IS DEAD, R.I.P. 1888-2011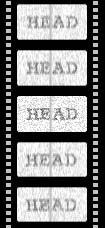 Based on several milestones in 2011, it is clear that movie film has finally met its demise. Its ghost will linger on for several more years in the form of 35mm film production. This, ironically, by the majors, who tend to cling to safety.
The first movie shot on roll film was Roundhay Garden Scene, directed by Louis Le Prince in 1888. Since then, the medium had a glorious run until the digital revolution took the industry by storm over a century later.
Movie film's demise came in stages. The first stage involved film editing, which was replaced by nonlinear computer applications. Next was audio recording, first replaced by DAT (digital audio tape) and then tapeless storage cards.
Film cameras proved more resilient because of their superior resolution, but alas, digital cameras of the last few years have matched this. In addition, the distinct "film look" can be achieved through skillful cinematography and postproduction software.
Still, the beauty of film is a hard to let go. The deciding factor was ultimately a combination of economics and practicality.
Film Cameras No More

All three movie camera manufacturers--ARRI, Aaton, and Panavision--have stopped making film cameras! Filmmakers are usually surprised to learn this because it happened without fanfare.

Bill Russell, ARRI VP, and Jean-Pierre Beauviala, Aaton founder, concede that there is no demand for new cameras. In fact, ARRI eliminated its inventory in 2009, building cameras only on demand.

Now, all three companies are focused on developing digital cameras. To some extent they are playing "catch-up" with companies like Red Digital Cinema, who invented the first digital camera capable of recording over 4,000 lines of resolution (four times more than previous cameras).

Kodak on the Ropes

Kodak has been the primary manufacturer of photographic film since its founding in 1892. The company has worked closely with the motion picture industry and is responsible for key advances in the engineering of film stocks for acquisition and exhibition.

In October 2011, there were persistent rumors that Kodak was filing for bankruptcy. So much so, that it drove down the price of Kodak's stock, forcing the company to make a public statement that it is still solvent.

Despite the PR, all indicators show that Kodak is in trouble. The demand for print film is all but nonexistent because virtually everyone uses digital cameras (and cell phones) to take photos. Without this market, Kodak relies heavily upon sales from motion picture film.

In 2008, Kodak was blindsided by an unfortunate chain of events. The SAG strike forced producers to use AFTRA contracts, which, unlike SAG, had digital media provisions. Consequently, most 2009 TV pilots where shot digitally. Producers liked the results and never went back to film.

A process that should have taken years, occurred in a matter of months, erasing Kodak's timeline for reinventing itself. Equally damaging is the the mass conversion to digital projection by movie theaters, spurred by studio incentives. This vastly diminished the once huge demand for film release prints.

Most film processing labs have closed down and the few remaining labs have combined forces to survive, further attesting to the death knell of film. Ironically, Kodak developed the first digital camera in 1975 but did not release it in order to preserve its film business.

NYU Makes Changes

A similar shift has occurred in the halls of academia. Prior to 2011, all but a handful of film schools switched to digital production simply because of the comparatively high cost of shooting film. After a valiant struggle to keep film alive, the esteemed film school at NYU has made the decision to eliminate the medium from its introductory course, Fundamentals of Sight & Sound: Film.

Sight & Sound Film, as it is known, is an internationally acclaimed course that has been film based since its inception. It has a proud tradition, having changed very little over time. It is the same course taken by all alumni over past 50 years, including Martin Scorsese and Oliver Stone.

The decision was a difficult one, forced by a variety of factors including lab turnaround time and lack of 16mm projectors. Only one lab regularly develops the film stock NYU uses in this course. Likewise, 16mm projectors have been out of productions for several years forcing the school to scavenge a dwindling supply of parts.

Film will continue to be taught in advanced classes, but eliminating it from Sight & Sound Film is a major shift in pedagogy that sends a clear message to incoming students.
There are other bellwethers, but it is not necessary to make a laundry list. Film is no longer the standard my which movies are taught, produced, and exhibited.
It's not that film is inferior. It is, in fact, a gorgeous medium as decades of stunning movies have shown us. Unfortunately, in today's world, film is no match for digital media in terms of economics, convenience, and versatility. -Lou LaVolpe
Copyright © Film School Online!