17th Year
LEARN FILMMAKING ONLINE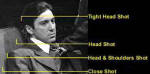 Online Courses Certificate Courses Lecture Series FAQ About
WELCOME TO FILM SCHOOL ONLINE!
We offer home-study courses in all the key areas of filmmaking. The courses are ideal for aspiring filmmakers and film students looking for the competitive edge. Created by NYU veteran production supervisor, Lou LaVolpe, the program features:
Online Access

Easy To Understand Lessons

Basic Through Advanced

Narrative And Documentary
Lessons are accessed directly online using a personalized password. They are available when you want them--24 hours a day, 7 days a week--so you can study at your own pace. It's fun and convenient.
No Files To Download

Lessons Are Online & Current

No Advertisements

Safe!
Whether you are looking to start a new career or just interested in exploring the exciting world of digital filmmaking, you have come to the right place.
---

Affordable - Only $14.99 per Course
$49.99 for the Complete Program!
Film School Online is an affordable self-study approach to learning. All the secrets and tricks of the trade have been assembled for you and laid out in simple step by step fashion.
There are 7 courses with over 300 lessons packed with information! The lessons are comprehensive, yet easy to understand. Study in your own home, at your own pace, and without spending thousands of dollars. Take the savings and invest it in your own equipment!
You will start learning how to make movies right away. No equipment or software are required to get started. All of the lessons are online, nothing to download.
Best of all, the courses are reasonably priced at $14.99 each or you can take the complete 7 course program for a discount price of $49.99.
---

THE ORIGINAL ONLINE FILM SCHOOL
Film School Online is the oldest website of its kind. No one offers more instruction on how to make a movie at any cost. From script to screen, it's all here.
Enroll in the Complete Program and you will receive all 7 online courses with 2 years extended access and a 50% discount off the individual course prices.
Reasonable One-Time Fee


No Risk Guarantee!

Film School Online contains 100% original content on the art and craft of filmmaking. The material is presented in step by step lesson format. There are no third party promos or advertisements in the lesson pages. Thanks for your interest!
Courses Enroll FAQ Privacy Policy Lou LaVolpe
Copyright © Film School Online!